I just received my Exotica from Alvin at
www.hookahstore.com
They give incredible service, selection and price, and I highly recommend ordering from them!
The Exotica is 38" tall and I love it!! ***(Caution! I saw "another" vendor selling what he called an "Exotica" but was a 32" version. The hookah in this review is 38" version, and from this link--
http://www.hookahstore.com/hookahs-k...kah-p-145.html
)
I was nervous about ordering a 38" hookah, so I started with a 28" KM and then a 32" KM, and then I took the Chance and got a 38" incher. I love the taller size so much, I am actually contemplating selling my smaller KM's so I can buy more tall ones.
I have a hose in my kitchen sink, next to the faucet. It makes cleaning the 38" hookah very easy and quick! So for me the height is not a problem.
The draw is the same as my other KM's, very effortless, and smooth.
The great thing about this hookah, is the smoke is
MUCH COOLER AND THICKER
than on my "shorter" KM's
. And, as you can see in the pictures, it looks beautiful.
The only thing I'm not crazy about, is the weight. It is much lighter and hollow, than I imagined it would be. This does not effect the way it smokes in any way. And it is probably just as durable. I just prefer the feel of a heavy, sturdy hookah. As I said in my review of the "Double Copper tri metal", the double copper tri, is much heavier, and that's the reason I like it more.
That being said, at the time I bought them, the "Exotica" was $50 cheaper than the "Double Copper Tri Metal".
That is a substantial savings! So
if budget is a concern, than you cannot beat the value of the Exotica
!
CONCLUSION: The Exotica is my second favorite hookah. The 38" height is perfect, the price is lower than on shorter KM's,
And I recommend it for everybody's collection!
I give this hookah a 9/10
. If it was heavier, I would give it a 10/10
Below are photos of the "Exotica"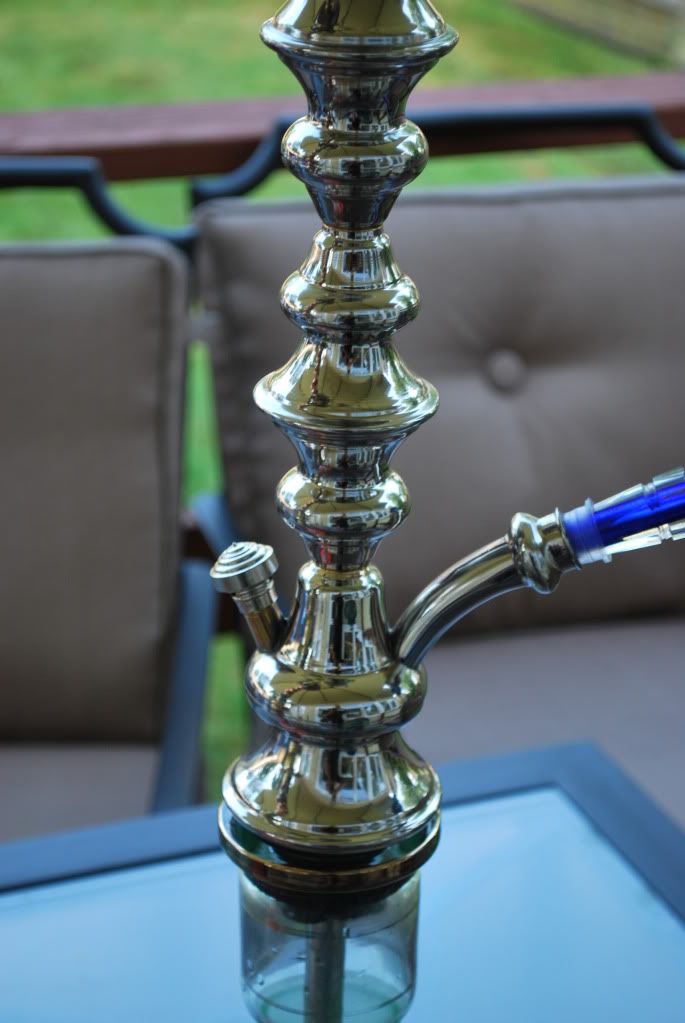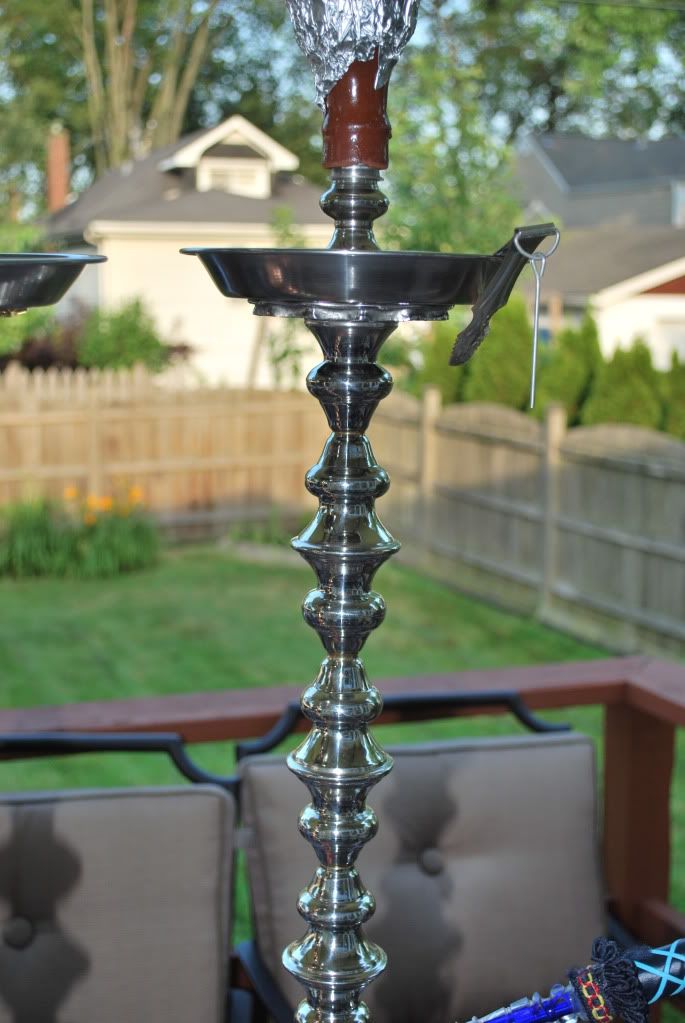 The "Exotica" on the right, Next to the "Double Copper Tri Metal" (on the left)