Figured out an easy way for you to kind of "make" a purge valve for your multi hose rigs.
Take a mya hose adapter with an autoseal feature and put it in one of the hose ports with the grommet. BAM there you go, instant purge valve.
I'll admit it doesnt purge well, but it's something.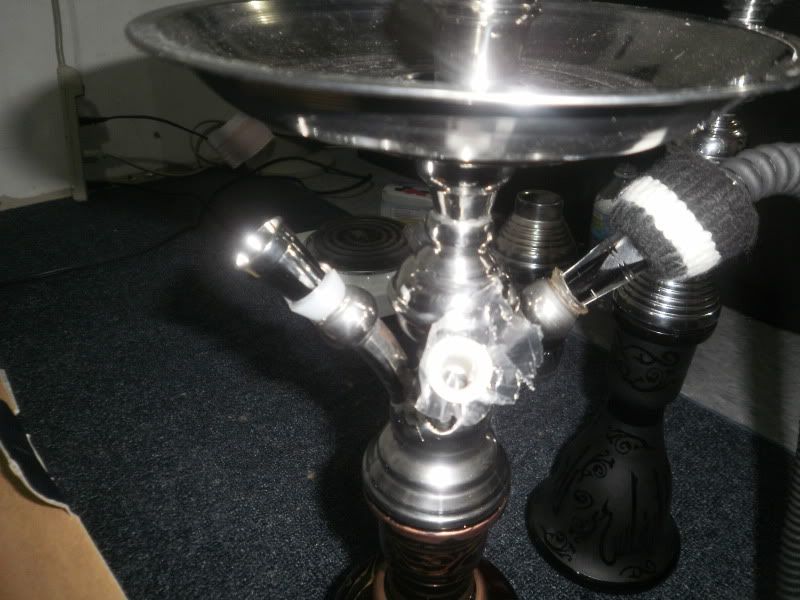 __________________
KM Tri-Metal, Phunnel Bowl, Starlight Coco's, Windcover, Nakhla.
Refer to my "What to put in my base" megathread for all your answers!
http://www.hookahpro.com/forum/showthread.php?t=39310